From the Shelf
The 'Dying-Star Intensity' of Teenage Friendship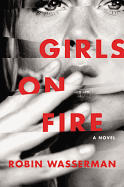 In Robin Wasserman's Girls on Fire (Harper Perennial, $15.99), the young (impressionable, insecure, trying-to-find-herself) Hannah Dexter befriends Lacey Champlain, a troubled girl with a penchant for grunge and dangerous escapades. The book is about a lot of things: the wonder and horror of high school, the sexual tension that surrounds coming of age, the power of secrets to distort a relationship. But at its heart, it is a story about friendship, particularly, as our reviewer called it, the "dangerous, dying-star intensity" of Hannah and Lacey's friendship. That phrase could not more perfectly capture the force of teenage friendships like Hannah and Lacey's, a bond fraught with both tension and tenderness--and a bond that shows up repeatedly in contemporary novels.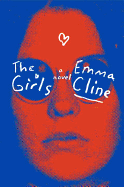 Emma Cline's much-lauded debut, The Girls (Random House, $17), takes readers into the life of the lonely, searching Evie Boyd, who falls in with a group of female cult followers in the late 1960s. Though the novel is ostensibly about cults and coming-of-age, what draws Evie is not the group itself, but the lure of friendship with those girls already there (and, without giving too much away, one girl in particular).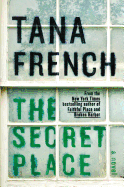 In The Secret Place (Penguin, $17), Tana French moves her Dublin Murder Squad series off the streets of Dublin and onto the grounds of an elite boarding school, where the bond among a group of girls is so powerful as to be almost eerie. Julie Buntin's debut, Marlena (Holt, $26), takes the premise of the dangerous teenage friendship to its extreme, as readers learn early in the novel that something terrible has happened to Marlena.

There's a thread that weaves through each of these books, as distinct as they may be: look how well these girls can know each other without yet knowing themselves. Look how fine the line between love and danger. Look at all there is to learn in walking that line. --Kerry McHugh, blogger at Entomology of a Bookworm

In this Issue...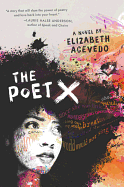 Fifteen-year-old Xiomara wants to identify as a poet, but doesn't know how to blend it with her other identity as a well-developed daughter of strict Dominican-American immigrants.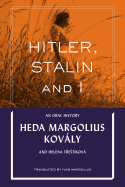 by Heda Margolius Kovály , Helena Třeštíková, editor
A Czech writer who survived the Holocaust, Stalinism and exile gives a compact, compassionate oral history of her life.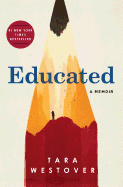 Knowledge and self-education becomes one woman's catalyst for overcoming personal adversity and familial pain.
Review by Subjects:
Fiction ⋅ Mystery & Thriller ⋅ Science Fiction & Fantasy ⋅ Graphic Books ⋅ Biography & Memoir ⋅ Travel Literature ⋅ Children's & Young Adult ⋅ Performing Arts

Book Candy
Book Towns for Book Lovers
"Book towns are made for book lovers. Around the world, tiny towns have made bookstores their specialty," Atlas Obscura noted.
---
"Overlooked obits." The New York Times has begun adding obituaries for people "who left indelible marks but were nonetheless overlooked," beginning with 15 remarkable women, including Ida B. Wells, Sylvia Plath, Qiu Jin and Nella Larsen.
---
Embiggen, a word coined for The Simpsons, TV series, has officially landed in the Merriam-Webster's online dictionary, Mental Floss reported.
---
"From cozy to cavernous, Lit Hub featured "10 fictional homes we want to live in."
---
From Philip Roth to Zadie Smith, author Lisa Halliday chose her top 10 parallel narratives for the Guardian.
---
The Terreria bookcase "is part modular furniture and part Italian farmhouse window looking out over the countryside," Bookshelf wrote.

Great Reads
Rediscover: The Perfect Mile
On May 6, 1954, Roger Bannister became the first man to run a mile in less than four minutes. It was a windy, damp day at Oxford University's Iffley Road Track, hardly prime conditions for 1,200 spectators to witness an historic record. After a blistering race, stadium announcer Norris McWhirter milked the crowd's excitement as they waited to hear the time:

"Ladies and gentlemen, here is the result of event nine, the one mile: first, number forty one, R.G. Bannister, Amateur Athletic Association and formerly of Exeter and Merton Colleges, Oxford, with a time which is a new meeting and track record, and which--subject to ratification--will be a new English Native, British National, All-Comers, European, British Empire and World Record. The time was three...."

At which point, the audience's cheers drowned out McWhirter's announcement. Bannister's time was 3 minutes, 59.4 seconds. The 25-year-old medical student had stunned the athletic world. Then, seemingly at the height of his career, Bannister retired to concentrate on his studies. He went on to have a distinguished career in neurology. He died on March 3 at age 88.

Though Bannister's record was broken 46 days later, shattering the four-minute mark was something akin to breaching the sound barrier for running. Journalist Neal Bascomb's 2004 book, The Perfect Mile: Three Athletes, One Goal, and Less Than Four Minutes to Achieve It, tracks the race to beat that milestone. It is available in paperback from Mariner Books ($14.95, 9780618562091). --Tobias Mutter

The Writer's Life
Chessy Prout Has the Right To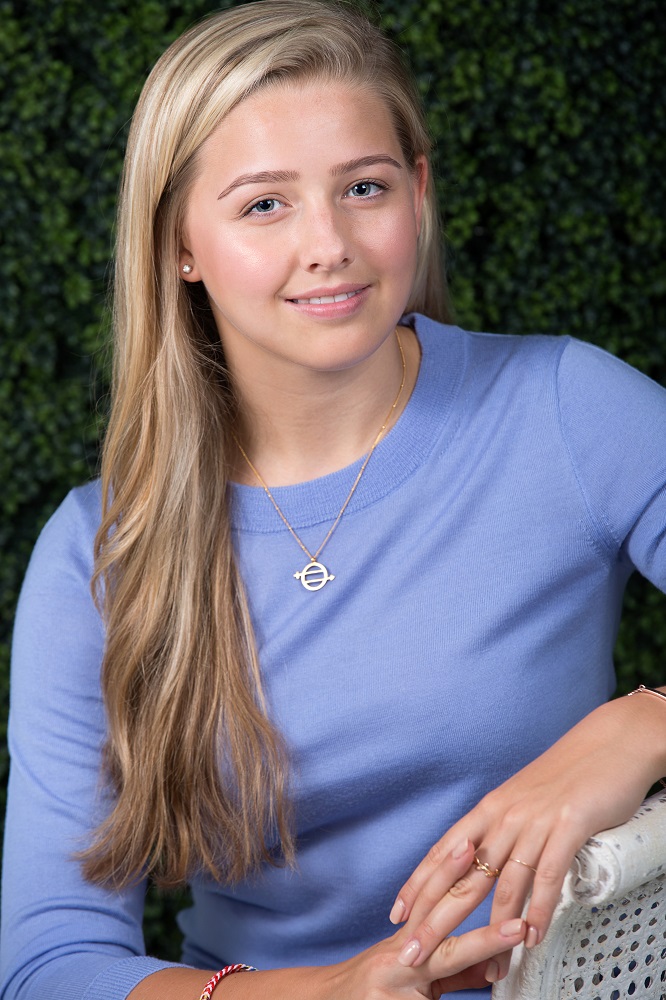 photo: Heather Donlan
Chessy Prout was raised in Japan and attended boarding school in New Hampshire. At St. Paul's, as a freshman, Chessy was the victim of a sexual assault as part of a ritual competition at the school called "Senior Salute." The case and the trial garnered national and international media attention. Two years later, she decided to step forward publicly. In August 2016, Chessy launched the #IHaveTheRightTo initiative with the organization PAVE, for which she is an ambassador. Her book, I Have the Right To: A High School Survivor's Story of Sexual Assault, Justice and Hope, written with journalist Jenn Abelson and published by Margaret K. McElderry Books, is now available.

To begin with the most obvious question, why did you want to write a book?

The response I received from sharing my story and shedding my anonymity on the Today Show was overwhelming. So many survivors came forward with their own experiences and how they identified with my journey. There is power in our unity and honesty. If my story, as raw and difficult as it is to share, helps even one person, it'll have been worth it.

I Have the Right To is approachable for younger readers. Did you set out to create a work that could be appreciated by both middle grade and young adult readers?

I was 15 when I was sexually assaulted, so I wanted to channel my voice from that time, reminding people that the experiences and opinions of kids are important and deserve to be heard. Also, so much attention is focused on preventing sexual assault in college, but not enough on the abuse that happens to even younger people. Kids need to learn about consent and what is and isn't acceptable much earlier than they do today.

What was the process of co-writing with Jenn Abelson like?

Jenn and I connected while she was working on an investigation into sexual abuse at private schools for the Boston Globe Spotlight Team. We got to know each other over several months as I made my transition from an anonymous Jane Doe to a public advocate. The summer after my senior year of high school, Jenn and I spent hours together every day, exploring the most intimate, uncomfortable moments of my life. We dug through my journals, text messages, photos, Spotify playlists, e-mails and other records to help tell my story. We sat side by side writing at my home and in coffee shops around Naples, Fla. And when things got too heavy, we'd take breaks and search for cute puppies online. When we finished the manuscript, I bought my first puppy, JJ. One of the J's stands for Jenn!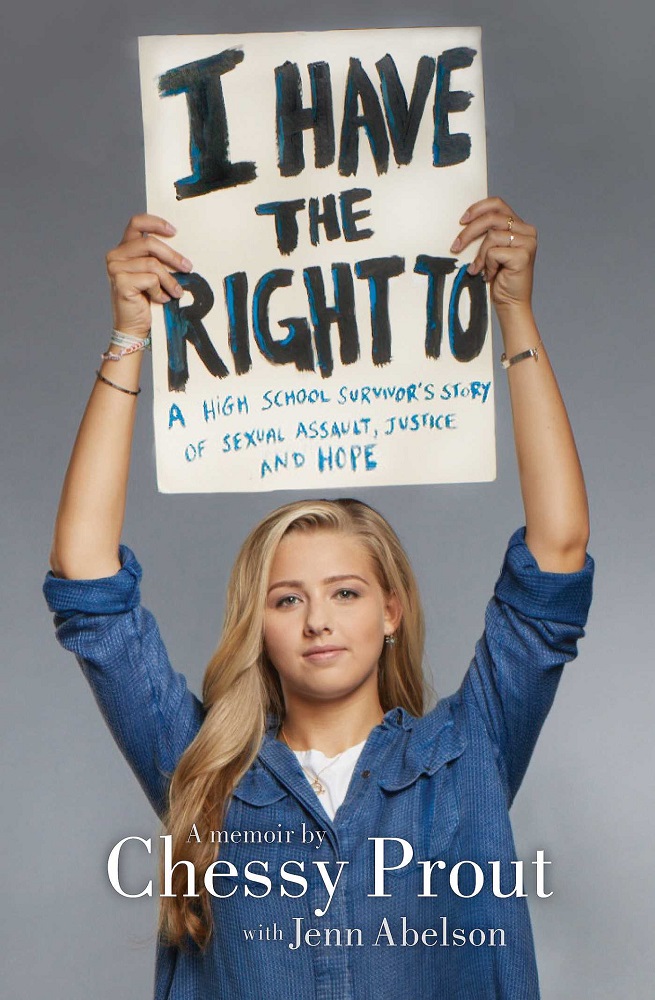 About those journals, text messages, etc. A lot of that information is very personal--why did you decide to include so many examples?

Although I didn't commit the crime, being the primary witness in a sexual assault case felt a lot like being on trial. In a room packed with strangers, for eight hours over the course of three days, I was forced to recount the most terrifying and disgusting things that had ever happened to me. But as I grew into my advocacy, I realized that I had nothing to be ashamed of. And one of the ways I began healing from my trauma was to talk about what happened. During the trial the defense attorney often misquoted me, so I wanted to make sure that the book included plenty of accurate primary documents.

The book pulls no punches when it comes to the description of your assault. Was that a purposeful move?

When people hear the word rape, they often picture a stranger jumping out of a bush and attacking someone. But statistics show these crimes are usually committed by individuals we know and trust. It felt important to depict how consensual kissing could evolve into a sexual assault--and how bodies respond to trauma in real time. In the days following my assault, I didn't know that what happened to me was against the law. I couldn't put a name to the fear and pain I felt. I also thought I was being too sensitive and blamed myself for not fighting back enough--for freezing. I blamed myself for years until I learned that freezing and dissociating is a normal physiological response to an assault. I hope that by illustrating this, people will gain a broader understanding of the importance of affirmative consent.

What has it been like to be propelled into advocacy because of this personal trauma?

During my first advocacy events, I questioned whether I belonged on the impressive panels sitting next to people who had dedicated their careers to ending sexual violence. I hadn't even graduated high school yet, and I didn't think I brought much to the table. But these experienced advocates made me feel welcome and valued. And I soon realized that young voices like mine deserve to be part of the conversation.

It can be overwhelming at times to recount my journey in front of strangers, and I draw strength from my family and fellow survivors. Since going public, I have learned to fully embrace the title of survivor, and I'm eager to help kids learn about consent and what a healthy relationship looks like.

Do you think that this book has a universal message for survivors of sexual assault?

Absolutely! While every survivor's story and experience is different, there are common themes and the first is for all of us to recognize that it isn't our fault. My book is the story of a teen girl but I believe that there are messages here for boys, parents, educators and others--the time is now to address these issues in substantive ways.

Now that your book is out in the world, what's next?

I'm looking forward to continuing my advocacy work and becoming a college student, joining Barnard's Class of '22! --Siân Gaetano, children's and YA editor
Book Reviews
Fiction
Where the Dead Sit Talking
by Brandon Hobson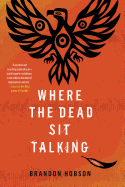 In Where the Dead Sit Talking, Sequoyah is a Cherokee boy struggling in Oklahoma's foster care system. He survives by disengaging from those around him, roaming free at night and making his own way in the world. But there are rules to follow, the threat of being rejected by yet another foster family and the cold reality of his mother's incarceration keeping Sequoyah tethered to the day-to-day confines of his life.

These are hefty topics by any measure, a glimpse of childhood lived on the edge of mainstream society. Brandon Hobson (Deep Elum) undercuts the severity, though, by endowing Sequoyah with a sensitive, innocent voice, and fortifying him with the kindness of strangers as well as the spiritual legacy of his forefathers. Liz, his social worker, and the Trouts, his foster parents, do all they can to help Sequoyah settle into his new home. Most importantly, he meets Rosemary, another foster teen living with the Trouts. They form what Rosemary refers to as a spiritual connection, partly through their shared Native American heritage, but it's far more than that for Sequoyah. Rosemary, fighting her own demons, is the only person he lets enter his heart.

Sequoyah's description of the anxiety he feels when moving into a new foster home is especially poignant, given that most of us take our surroundings and the comforts of home for granted. Hobson's gift to the reader is the hopeful persistence he instills in Sequoyah, despite his challenges with identity and belonging. He is a young man who is clearly scarred but thankfully not defeated. --Shahina Piyarali, writer and reviewer
Discover: A Cherokee boy growing up in Oklahoma's foster care system in the 1980s finds comfort in his spiritual connection to a foster sibling.
Soho Press, $25, hardcover, 288p., 9781616958879
The Judge's Wife
by Ann O'Loughlin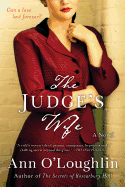 Grace Moran, married off by her Aunt Violet to the older, remote Judge Moran, is enthralled when she meets Dr. Vikram Fernandes, who is from India, at a Dublin hospital. But it's the 1950s, and prejudice runs deep. People are shocked by Grace and Vikrim's friendship, especially when that friendship turns to love and she becomes pregnant.

Aunt Violet, determined that society will not find out, sets to work, and after the birth, she convinces Moran to have Grace committed to an asylum, telling her that her baby died. Violet tells Vikram that Grace died in childbirth, and he returns to India, brokenhearted.

Thirty years later, Emma Moran returns home to Ireland after the death of her father, only to find shocking revelations left and right. Learning that her mother didn't die in childbirth, but was committed to an asylum, is completely horrifying, and that's only the beginning as Judge Moran's will reveals even more surprises.

Ann O'Loughlin (The Secrets of Roscarbury Hall) has created a complex and interesting world in The Judge's Wife. Flashing back and forth between Grace and Vikram's relationship in the 1950s, and Emma's and Vikram's lives in the 1980s, O'Loughlin shows how drastically the world changed in those three decades. She slowly reveals more information, keeping the reader guessing about Grace's ultimate fate. The perfect blend of romance and intrigue, The Judge's Wife is a satisfying historical novel, and a fine way to spend an afternoon. --Jessica Howard, bookseller at Bookmans, Tucson, Ariz.
Discover: In the 1950s, an Irish woman's husband locks her away after she has an affair with an Indian man in this intriguing historical novel.
Skyhorse, $25.99, hardcover, 312p., 9781510723955
Mystery & Thriller
A Dangerous Crossing
by Ausma Zehanat Khan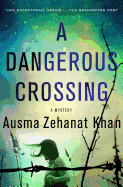 In A Dangerous Crossing, the fourth Rachel Getty and Esa Khattak mystery, Ausma Zehanat Khan (Among the Ruins) once again embeds a compelling whodunit within the context of greater political and humanitarian strife. Audrey Clare, a Canadian aide worker in Greece, has gone missing following a double homicide in one of the Syrian refugee camps on the small Greek island of Lesvos. The prime minister himself asks Inspector Khattak and his partner Getty to investigate the murders and Audrey's disappearance--but quietly, so as not to disrupt the tense politics surrounding the resettlement of Syrian refugees in Canada.

The mystery at the heart of A Dangerous Crossing stands alone, though references to the characters' pasts throughout the early parts of the novel may be confusing for those new to the series. As the story moves more determinedly into the disappearance of Audrey Clare, however, Khan's skill at conveying the very human impact of a case becomes clear. This exploration is by no means limited to the case at hand, as Khan skillfully sheds light on the very human side of the war in Syria--and the rest of the world's failure to grasp that humanity. Though a single novel cannot shift this narrative, A Dangerous Crossing does an excellent job of portraying the situation in Syria in a way that will help readers recognize hard truths. Moreover, it does so while drawing them into the type of carefully woven, multi-layered mystery that has become characteristic of Khan's expert novels. --Kerry McHugh, blogger at Entomology of a Bookworm
Discover: The fourth volume in Ausma Zehanat Khan's Rachel Getty and Esa Khattak series sets the case of a woman's disappearance against the backdrop of the Syrian refugee crisis.
Minotaur, $25.99, hardcover, 352p., 9781250096760
The Plea
by Steve Cavanagh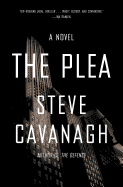 In his follow-up to The Defense, Steve Cavanagh puts his con artist-turned-lawyer protagonist, Eddie Flynn, between a rock and a hard place. Those tend to be the situations Flynn's best suited to deal with, but this may finally be the one to beat him.

The Plea opens with an unwelcome cadre of strangers in Flynn's office. After incapacitating two, Flynn learns his uninvited guests are federal agents there to secure his help. All they need him to do is convince a millionaire arrested for murder to drop his current lawyer, sign Flynn and take a plea deal that involves testifying against the law firm he fired. The tech genius is guilty, the agents assure Flynn. But just in case he needs additional motivation, the agents are threatening his wife's freedom--if Flynn refuses to help, the FBI has evidence to send his wife to jail for a very long time. This persuades him, until he meets David Child, the accused murderer. Flynn becomes convinced Child is innocent, and despite his history, Flynn can't live with himself if he allows an innocent man to plead guilty. But he can't let his wife go to jail, either, so he has to figure out how to finagle everyone's freedom--and safety.

While Cavanagh has a tendency to overdo detail, especially with legal procedure, he still manages to maintain a high level of suspense and intrigue. The overwhelming strengths of The Plea, however, lie in the characters. They are idiosyncratic, empathetic and fun, and readers will greedily turn pages to learn their fate. The verdict: a winner. --Jen Forbus, freelancer
Discover: In order to save his wife, con artist-turned-lawyer Eddie Flynn has to prove an accused murderer's innocence and a respected law firm's guilt.
Flatiron Books, $26.99, hardcover, 368p., 9781250105561
Science Fiction & Fantasy
Pride and Prometheus
by John Kessel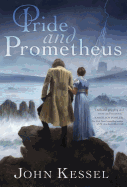 Mary Shelley's Frankenstein is 200 years old, and countless film adaptations have whittled it into a story we feel we all know. So, too, with Pride and Prejudice, published only five years earlier. But in fallow corners of these novels, John Kessel has found old parts and made them into something electrifyingly new.

It's been 13 years since Elizabeth married Darcy. Pompous and uncouth middle Bennet sister Mary has met her dwindling marital prospects with resignation, and a late--and incomplete--self-awareness. Taken for granted at home, she goes with younger sister Kitty to Pemberley to visit the Darcys. There Mary is smitten by another houseguest, the brooding Swiss scientist Victor Frankenstein.

Frankenstein is aloof, which makes sense: he's fleeing a creature who threatens his destruction if he doesn't create a mate for him. And that creature has followed him to England. But Mary sees in Victor a kindred spirit, a man of learning who doesn't laugh at her intellect. It doesn't matter that he's obsessive, emotionally unavailable and of dubious ethics.

This mismatch alone makes for a gleefully brisk and witty plot. But Kessel, ever probing issues of gender norms and humanism, strikes an even deeper vein. When Mary confronts the creature in a tavern, he tells her of Victor's plans "to make me happy." But Mary, who has seen her share of mismatched partners, retorts, "You put too much on having a mate." Kessel's Pride and Prometheus blasts away the pretense and self-pity of the misunderstood monster. --Zak Nelson, events and marketing manager, Third Place Books, Seattle, Wash.
Discover: Pride and Prometheus is an electrifying fusion of Pride and Prejudice and Frankenstein.
Saga/Simon & Schuster, $27.99, hardcover, 384p., 9781481481472
Graphic Books
Red Colored Elegy
by Seiichi Hayashi , trans. by Taro Nettleton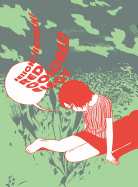 Garo magazine cartoonist Seiichi Hayashi transformed the world of comics 40 years ago with this groundbreaking, atmospheric manga, about two young animators consumed in a failing, and often tempestuous, relationship. Nominated in 2009 for the Harvey Award in the category of Best American Edition of Foreign Material, Red Colored Elegy was inspired by the French New Wave film movement of the 1960s, and combined elements of high and popular art to create timeless story with widespread appeal for adult audiences. This reissued manga includes an insightful contribution from comics historian Ryan Holmberg.

Ichiro and Sachiko live together in an almost primal existence, sleeping, eating, listening to music, having sex and drawing (when the work exists) in a sparsely furnished room. They dabble in politics while hoping to make their mark in the comics and animation world. Their relationship falls apart when ambition and personal tragedy take their collective tolls on their daily lives.

There is a voyeuristic and cinematic element to the restrained pen and inked drawings. Scenes of wind, rain, swaying trees and roiling oceans mirror the flaws in their relationship: carefree days of sex and sleep are punctuated by scenes of Ichiro hunched over a drawing board while Sachiko curls her body inward in a protective hug. Quiet moments of celebration strain under the soul-crushing weight of their doomed relationship. Hayashi depicts this couple in decline through stark black-and-white landscapes, music lyrics and background scenes emphasizing the weight of unspoken emotions between the two.

Ultimately Red Colored Elegy transcends manga, depicting universal themes as vignettes recognizable to any who have suffered through love. --Nancy Powell, freelance writer and technical consultant
Discover: Seiichi Hayashi's newly reissued manga classic movingly explores young love and despair.
Drawn & Quarterly, $21.95, paperback, 296p., 9781770462120
Biography & Memoir

Hitler, Stalin and I: An Oral History
by Heda Margolius Kovály , Helena Třeštíková, editor , trans. by Ivan Margolius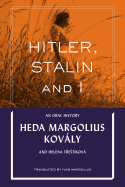 Czech writer and translator Heda Margolius Kovály (1919-2010) was living in Prague in 1941, when she, her husband and parents were among the first 5,000 Jews taken by the Nazis to Łódź Ghetto in Poland. In 1944, Heda was separated from her family during the selection process at Auschwitz. Her parents were gassed, her husband sent to Dachau and she was sentenced to slave labor. As the war neared its end, Heda escaped from a death march to Bergen-Belsen and returned to Prague, where terrified former friends and acquaintances offered little help. Her husband, Rudolf Margolius, survived the war, and took a job with Czechoslovakia's new Communist government. In 1952, Rudolf was among 14 defendants (11 of whom were Jewish) convicted in the Slánský show trial. He was executed under treason charges fabricated by Stalinists. Heda struggled to raise their young son as an unemployable persona non grata. She finally fled to the United States in 1968, after the Warsaw Pact invasion of Czechoslovakia. Heda did not return to her homeland until 1996.

Her memoir, Under a Cruel Star: A Life in Prague 1941-1968, has been re-published in several languages since the 1980s. In 2001, Czech filmmaker Helena Třeštíková interviewed Heda for a documentary titled Hitler, Stalin and I. Her son, Ivan Margolius, has translated transcripts of these interviews into an oral history of an extraordinary life. Heda's torturous path through some of the 20th century's greatest calamities is rendered with deep wisdom and a poetic eye for detail. Her misfortunes, and her perseverance through them, make Hitler, Stalin and I both an important historical account and a testament to human endurance. --Tobias Mutter, freelance reviewer
Discover: A Czech writer who survived the Holocaust, Stalinism and exile gives a compact, compassionate oral history of her life.
DoppelHouse Press, $26.95, hardcover, 192p., 9780998777009

Educated
by Tara Westover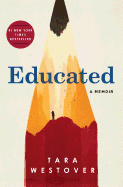 Raised by deeply religious and survivalist parents on an Idaho mountain, Tara Westover's life was vastly different from other children's. At age seven, she was laboring in her father's junkyard, salvaging scrap metal and operating dangerous machinery. Nobody in the Westover family visited a doctor, relying instead on prayer and herbal concoctions to remedy even the most horrific and life-threatening injuries. Instead of attending elementary school, Westover was "educated in the rhythms of the mountain," with lessons consisting of her father's doomsday lectures about the evils of the "Illuminati" and the impending "Days of Abomination."

By using old textbooks, Westover taught herself trigonometry and science, relating complicated theories to the equations of her life. "What I knew of physics I had learned in the junkyard, where the physical world often seemed unstable, capricious. But here was a principle through which the dimensions of life could be defined, captured. Perhaps reality was not wholly volatile. Perhaps it could be explained, predicted. Perhaps it could be made to make sense." Her determined quest would lead her to entering a classroom for the first time at age 17 and, eventually, to earning a doctorate from Cambridge University.

An astonishingly raw and explosive memoir, Educated is Westover's gritty account of how she exchanged an extreme world of faith, fear, abuse and obstacles for one defined by power, strength and resilience. "My life was narrated for me by others. Their voices were forceful, emphatic, absolute. It had never occurred to me that my voice might be as strong as theirs." In Educated, Westover more than proves that theory. --Melissa Firman, writer, editor and blogger at melissafirman.com
Discover: Knowledge and self-education becomes one woman's catalyst for overcoming personal adversity and familial pain.
Random House, $28, hardcover, 352p., 9780399590504
Travel Literature
Walking the Americas: 1,800 Miles, Eight Countries, and One Incredible Journey from Mexico to Colombia
by Levison Wood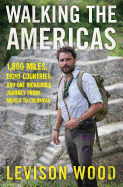 British photographer, writer and explorer Levison Wood (Walking the Himalayas) has journeyed the length of the Nile and the Himalayas. In Walking the Americas, he hikes 1,800 miles through the countries of Central America.

On this trek, he has Alberto, a Mexican guide and friend, to accompany him, a man who has never hiked through the uncut jungle or been outside of Mexico. Together the two travel south, from Mérida in the Yucatán Peninsula, through Belize, Guatemala, Honduras, Nicaragua, Costa Rica and Panama, to its border with Colombia. They end their trip with a swim in the Caribbean Sea.

As with his other books, Wood skillfully incorporates scenic details, the day-to-day aspects of hiking through unfamiliar territory, the history of the various regions and the people they encounter en route. This walk is filled with the dangers of the natural world--snakes, spiders, biting insects that carry a host of diseases, crocodiles, sharks and jaguars, to name a few. Moreover, the men must also worry about drug smugglers, gang members, kidnappers, corrupt police and a host of other unsavory characters who would think nothing of stealing their money, clothes, possessions and their lives.

Reading Walking the Americas places the reader alongside Wood in his feats, as he ponders his motivations and reasons for hiking long distances and as he exclaims over the sheer beauty of the world he sees from a mountain peak few have climbed. His is travel and adventure writing at its best. --Lee E. Cart, freelance writer and book reviewer
Discover: British adventurer Levison Wood hikes 1,800 miles across Central America and shares his passion of the natural world and the local people.
Atlantic Monthly Press, $27, hardcover, 304p., 9780802127495
Children's & Young Adult

The Poet X
by Elizabeth Acevedo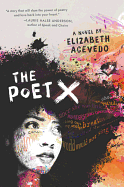 Fifteen-year-old Xiomara Batista is "unhide-able," taller than her father, with what her mother calls "a little too much body for such a young girl." Her struggles are numerous and accessible. She struggles with her parents' religion: "[W]hat's the point of God giving me life/ if I can't live it as my own?" She struggles with street harassment: "It happens when I'm sitting on the stoop./ It happens when I'm turning the corner./ It happens when I forget to be on guard./ It happens all the time." She struggles with boys: "I've been having all these feelings./ Noticing boys more than I used to./ And I get all this attention from guys.../ partly flattered they think I'm attractive,/ partly scared they're only interested in my ass and boobs." Most of all, she struggles with her devout parents, unable to bridge the generational and cultural gap between them. When Xiomara is assigned a biology lab partner named Aman, the "feelings" she's been having surge forward and she tentatively allows herself to take up a little bit more space. This spells serious trouble for X, as Aman calls her, because, "[t]he thing is,/ my old-school/ Dominican parents/ Do. Not. Play." In other words, absolutely no boyfriends until after college.

In her debut novel-in-verse, poet Elizabeth Acevedo (Beastgirl & Other Origin Myths), herself the daughter of Dominican immigrants, takes on the universal push-pull of parents and teens with gritty elegance. Readers will relate to X's frustration over her parents' tight reins on her activities and her longing for the mental, emotional and physical space to discover who she is in her world. The Poet X is beautiful and true--a splendid debut. --Emilie Coulter, freelance writer and editor
Discover: Fifteen-year-old Xiomara wants to identify as a poet, but doesn't know how to blend it with her other identity as a well-developed daughter of strict Dominican-American immigrants.
Harper Teen, $17.99, hardcover, 368p., ages 13-up, 9780062662804
Curiosity: The Story of a Mars Rover
by Markus Motum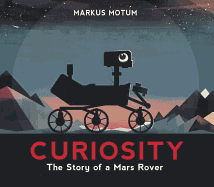 In his first publication for young readers, Markus Motum's picture book biography of NASA's Mars rover Curiosity takes middle-grade readers to a new world. Giving the robotic spacecraft the role of narrator, Motum navigates the audience through the inception of space travel to Mars, to Curiosity's engineering and finally into its journey to the red planet.

Curiosity highlights facts such as early obstacles to exploring Mars, the competition to name the rover and reasons behind the launch timing. It also includes fascinating tidbits like the regulation that everyone had to wear white coveralls to keep the lab clean: "The team didn't want to think they had discovered tiny forms of life on Mars, only to realize that it was just Earth bacteria I'd brought with me."

Motum's retro illustrations incorporate a beautifully diverse population of humans, especially NASA scientists, and offer prime opportunities to understand explanations about Curiosity and to insert factoids ("I take photos from my navigation and hazard cameras and combine what I see in both pictures to find a safe route around Mars"). They also evoke a strong sense of place, often using pitch-black backdrops contrasted with the red hues of Mars. On Earth, a scene of Times Square incites the pride and excitement of Curiosity's successful landing.

With his striking and intriguing story about a rover named Curiosity, Motum is sure to ignite that inquisitive quality in his young readers. Whether they have budding interests in science or in science fiction, Curiosity has the potential to launch them all on an incredible journey. --Jen Forbus, freelancer
Discover: This tale of NASA's Mars rover Curiosity takes readers on a journey of the science behind robotic space travel.
Candlewick, $22.99, hardcover, 56p., ages 8-12, 9780763695040
Performing Arts
Stealing the Show: How Women Are Revolutionizing Television
by Joy Press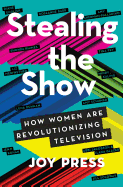 Transparent actress Judith Light, who plays the show's 60-something matriarch, wasn't looking forward to being filmed naked in a bathtub while pretending to be in the throes of erotic rapture: "How many times in television have we been told, 'Nobody wants to see that?' " According to journalist Joy Press, Transparent creator and showrunner Jill Soloway got the performance she wanted by encouraging Light to think of the elder-sexual interlude not as "a nude scene but as part of a revolution."

In Stealing the Show: How Women Are Revolutionizing Television, Press profiles a dozen or so female showrunners of hit series that challenged television viewers' assumptions, especially about gender. She starts with the "twin disruptions" of Diane English's Murphy Brown and Roseanne Barr's Roseanne, both of which began their headline-generating runs in 1988, and ends with Soloway's Transparent, the first mainstream series to center on a transgender character. Press interviewed most of her subjects, including Shonda Rhimes. While her equal-parts-male-and-female Grey's Anatomy characters were practicing medicine, Rhimes practiced something unheard of on television: color-blind casting. An equally momentous if less decorous small-screen achievement: Inside Amy Schumer and Broad City have proved that girls can hold their own against boys in the bathroom-humor department.

The word "revolution" is ripe for overuse, but Press has earned the right to poach it for her book's subtitle. Stealing the Show ably makes the case that we are in the midst of a tectonic cultural shift, when "contemporary television quakes with women's sound and fury." --Nell Beram, author and freelance writer
Discover: Journalist Joy Press profiles a dozen-odd female showrunners who changed television's landscape for the better.
Atria, $26, hardcover, 320p., 9781501137716