From the Shelf
The 'Dying-Star Intensity' of Teenage Friendship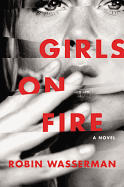 In Robin Wasserman's Girls on Fire (Harper Perennial, $15.99), the young (impressionable, insecure, trying-to-find-herself) Hannah Dexter befriends Lacey Champlain, a troubled girl with a penchant for grunge and dangerous escapades. The book is about a lot of things: the wonder and horror of high school, the sexual tension that surrounds coming of age, the power of secrets to distort a relationship. But at its heart, it is a story about friendship, particularly, as our reviewer called it, the "dangerous, dying-star intensity" of Hannah and Lacey's friendship. That phrase could not more perfectly capture the force of teenage friendships like Hannah and Lacey's, a bond fraught with both tension and tenderness--and a bond that shows up repeatedly in contemporary novels.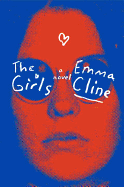 Emma Cline's much-lauded debut, The Girls (Random House, $17), takes readers into the life of the lonely, searching Evie Boyd, who falls in with a group of female cult followers in the late 1960s. Though the novel is ostensibly about cults and coming-of-age, what draws Evie is not the group itself, but the lure of friendship with those girls already there (and, without giving too much away, one girl in particular).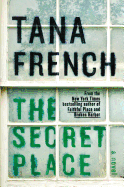 In The Secret Place (Penguin, $17), Tana French moves her Dublin Murder Squad series off the streets of Dublin and onto the grounds of an elite boarding school, where the bond among a group of girls is so powerful as to be almost eerie. Julie Buntin's debut, Marlena (Holt, $26), takes the premise of the dangerous teenage friendship to its extreme, as readers learn early in the novel that something terrible has happened to Marlena.

There's a thread that weaves through each of these books, as distinct as they may be: look how well these girls can know each other without yet knowing themselves. Look how fine the line between love and danger. Look at all there is to learn in walking that line. --Kerry McHugh, blogger at Entomology of a Bookworm

In this Issue...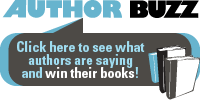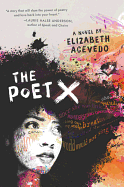 Fifteen-year-old Xiomara wants to identify as a poet, but doesn't know how to blend it with her other identity as a well-developed daughter of strict Dominican-American immigrants.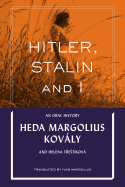 by Heda Margolius Kovály , Helena Třeštíková, editor
A Czech writer who survived the Holocaust, Stalinism and exile gives a compact, compassionate oral history of her life.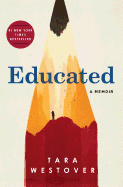 Knowledge and self-education becomes one woman's catalyst for overcoming personal adversity and familial pain.
Review by Subjects:
Fiction ⋅ Mystery & Thriller ⋅ Science Fiction & Fantasy ⋅ Graphic Books ⋅ Biography & Memoir ⋅ Travel Literature ⋅ Children's & Young Adult ⋅ Performing Arts

Book Candy
Book Towns for Book Lovers
"Book towns are made for book lovers. Around the world, tiny towns have made bookstores their specialty," Atlas Obscura noted.
---
"Overlooked obits." The New York Times has begun adding obituaries for people "who left indelible marks but were nonetheless overlooked," beginning with 15 remarkable women, including Ida B. Wells, Sylvia Plath, Qiu Jin and Nella Larsen.
---
Embiggen, a word coined for The Simpsons, TV series, has officially landed in the Merriam-Webster's online dictionary, Mental Floss reported.
---
"From cozy to cavernous, Lit Hub featured "10 fictional homes we want to live in."
---
From Philip Roth to Zadie Smith, author Lisa Halliday chose her top 10 parallel narratives for the Guardian.
---
The Terreria bookcase "is part modular furniture and part Italian farmhouse window looking out over the countryside," Bookshelf wrote.

Great Reads
Rediscover: The Perfect Mile
On May 6, 1954, Roger Bannister became the first man to run a mile in less than four minutes. It was a windy, damp day at Oxford University's Iffley Road Track, hardly prime conditions for 1,200 spectators to witness an historic record. After a blistering race, stadium announcer Norris McWhirter milked the crowd's excitement as they waited to hear the time:

"Ladies and gentlemen, here is the result of event nine, the one mile: first, number forty one, R.G. Bannister, Amateur Athletic Association and formerly of Exeter and Merton Colleges, Oxford, with a time which is a new meeting and track record, and which--subject to ratification--will be a new English Native, British National, All-Comers, European, British Empire and World Record. The time was three...."

At which point, the audience's cheers drowned out McWhirter's announcement. Bannister's time was 3 minutes, 59.4 seconds. The 25-year-old medical student had stunned the athletic world. Then, seemingly at the height of his career, Bannister retired to concentrate on his studies. He went on to have a distinguished career in neurology. He died on March 3 at age 88.

Though Bannister's record was broken 46 days later, shattering the four-minute mark was something akin to breaching the sound barrier for running. Journalist Neal Bascomb's 2004 book, The Perfect Mile: Three Athletes, One Goal, and Less Than Four Minutes to Achieve It, tracks the race to beat that milestone. It is available in paperback from Mariner Books ($14.95, 9780618562091). --Tobias Mutter

The Writer's Life
Chessy Prout Has the Right To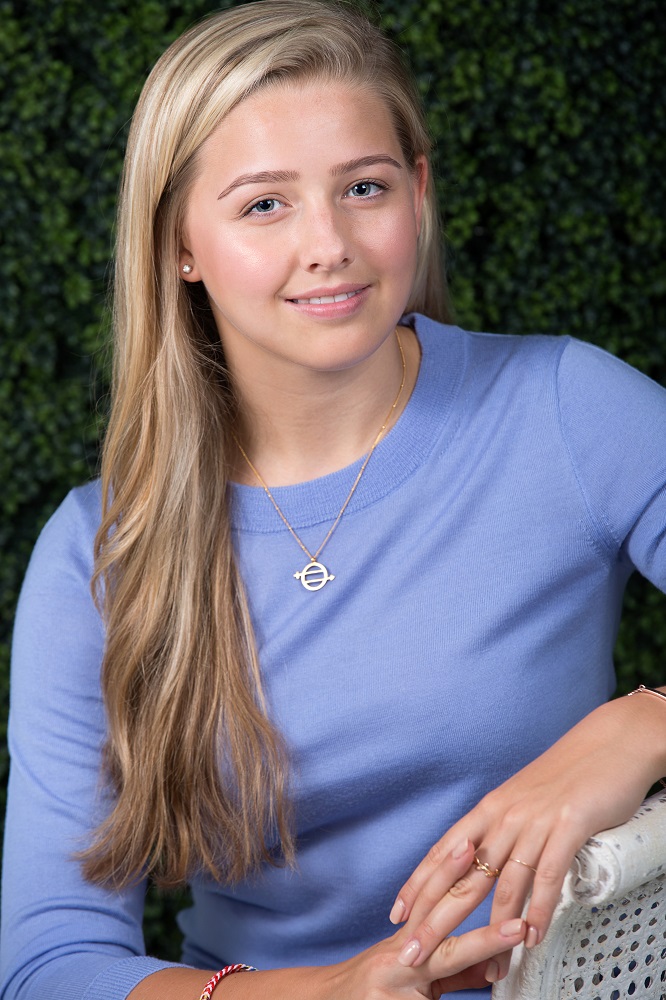 photo: Heather Donlan
Chessy Prout was raised in Japan and attended boarding school in New Hampshire. At St. Paul's, as a freshman, Chessy was the victim of a sexual assault as part of a ritual competition at the school called "Senior Salute." The case and the trial garnered national and international media attention. Two years later, she decided to step forward publicly. In August 2016, Chessy launched the #IHaveTheRightTo initiative with the organization PAVE, for which she is an ambassador. Her book, I Have the Right To: A High School Survivor's Story of Sexual Assault, Justice and Hope, written with journalist Jenn Abelson and published by Margaret K. McElderry Books, is now available.

To begin with the most obvious question, why did you want to write a book?

The response I received from sharing my story and shedding my anonymity on the Today Show was overwhelming. So many survivors came forward with their own experiences and how they identified with my journey. There is power in our unity and honesty. If my story, as raw and difficult as it is to share, helps even one person, it'll have been worth it.

I Have the Right To is approachable for younger readers. Did you set out to create a work that could be appreciated by both middle grade and young adult readers?

I was 15 when I was sexually assaulted, so I wanted to channel my voice from that time, reminding people that the experiences and opinions of kids are important and deserve to be heard. Also, so much attention is focused on preventing sexual assault in college, but not enough on the abuse that happens to even younger people. Kids need to learn about consent and what is and isn't acceptable much earlier than they do today.

What was the process of co-writing with Jenn Abelson like?

Jenn and I connected while she was working on an investigation into sexual abuse at private schools for the Boston Globe Spotlight Team. We got to know each other over several months as I made my transition from an anonymous Jane Doe to a public advocate. The summer after my senior year of high school, Jenn and I spent hours together every day, exploring the most intimate, uncomfortable moments of my life. We dug through my journals, text messages, photos, Spotify playlists, e-mails and other records to help tell my story. We sat side by side writing at my home and in coffee shops around Naples, Fla. And when things got too heavy, we'd take breaks and search for cute puppies online. When we finished the manuscript, I bought my first puppy, JJ. One of the J's stands for Jenn!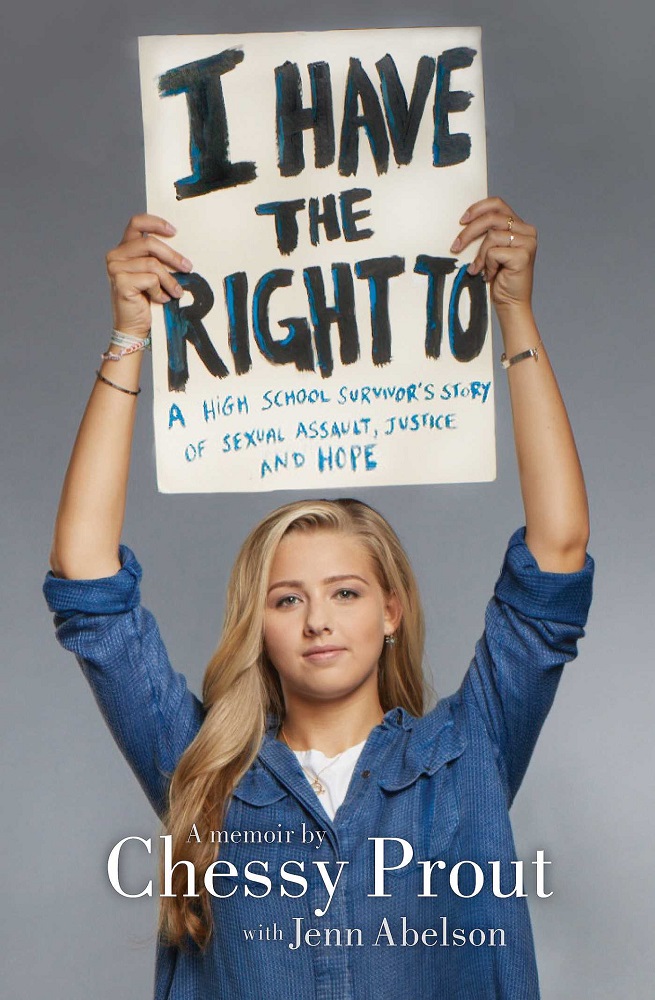 About those journals, text messages, etc. A lot of that information is very personal--why did you decide to include so many examples?

Although I didn't commit the crime, being the primary witness in a sexual assault case felt a lot like being on trial. In a room packed with strangers, for eight hours over the course of three days, I was forced to recount the most terrifying and disgusting things that had ever happened to me. But as I grew into my advocacy, I realized that I had nothing to be ashamed of. And one of the ways I began healing from my trauma was to talk about what happened. During the trial the defense attorney often misquoted me, so I wanted to make sure that the book included plenty of accurate primary documents.

The book pulls no punches when it comes to the description of your assault. Was that a purposeful move?

When people hear the word rape, they often picture a stranger jumping out of a bush and attacking someone. But statistics show these crimes are usually committed by individuals we know and trust. It felt important to depict how consensual kissing could evolve into a sexual assault--and how bodies respond to trauma in real time. In the days following my assault, I didn't know that what happened to me was against the law. I couldn't put a name to the fear and pain I felt. I also thought I was being too sensitive and blamed myself for not fighting back enough--for freezing. I blamed myself for years until I learned that freezing and dissociating is a normal physiological response to an assault. I hope that by illustrating this, people will gain a broader understanding of the importance of affirmative consent.

What has it been like to be propelled into advocacy because of this personal trauma?

During my first advocacy events, I questioned whether I belonged on the impressive panels sitting next to people who had dedicated their careers to ending sexual violence. I hadn't even graduated high school yet, and I didn't think I brought much to the table. But these experienced advocates made me feel welcome and valued. And I soon realized that young voices like mine deserve to be part of the conversation.

It can be overwhelming at times to recount my journey in front of strangers, and I draw strength from my family and fellow survivors. Since going public, I have learned to fully embrace the title of survivor, and I'm eager to help kids learn about consent and what a healthy relationship looks like.

Do you think that this book has a universal message for survivors of sexual assault?

Absolutely! While every survivor's story and experience is different, there are common themes and the first is for all of us to recognize that it isn't our fault. My book is the story of a teen girl but I believe that there are messages here for boys, parents, educators and others--the time is now to address these issues in substantive ways.

Now that your book is out in the world, what's next?

I'm looking forward to continuing my advocacy work and becoming a college student, joining Barnard's Class of '22! --Siân Gaetano, children's and YA editor

Book Reviews
Fiction
Soho Press, $25, hardcover, 288p., 9781616958879
Skyhorse, $25.99, hardcover, 312p., 9781510723955
Mystery & Thriller
Minotaur, $25.99, hardcover, 352p., 9781250096760
Flatiron Books, $26.99, hardcover, 368p., 9781250105561
Science Fiction & Fantasy
Saga/Simon & Schuster, $27.99, hardcover, 384p., 9781481481472
Graphic Books
Drawn & Quarterly, $21.95, paperback, 296p., 9781770462120
Biography & Memoir

DoppelHouse Press, $26.95, hardcover, 192p., 9780998777009

Random House, $28, hardcover, 352p., 9780399590504
Travel Literature
Atlantic Monthly Press, $27, hardcover, 304p., 9780802127495
Children's & Young Adult

Harper Teen, $17.99, hardcover, 368p., ages 13-up, 9780062662804
Candlewick, $22.99, hardcover, 56p., ages 8-12, 9780763695040
Performing Arts
Atria, $26, hardcover, 320p., 9781501137716
--- SPECIAL ADVERTORIAL OFFERINGS ---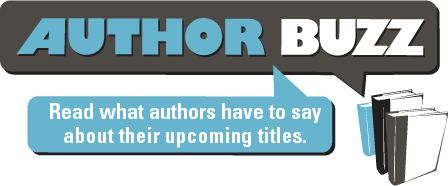 Dear Reader,



I hope you enjoy this heartwarming story of starting over. What do you do when the life you had turns out to be a lie. Lanie Jacobs is doing just that and discovering that starting over can be better than anything she never allowed herself to dream of.


Sign up for my newsletter here, https://landing.mailerlite.com/webforms/landing/b2v9i5

Five of you will win an eARC of Rainy Day Friends.





Publisher:
HarperCollins

Pub Date:
June 19, 2018

ISBN:
9780062448149

List Price:
$14.99

Dear Reader,



THE MYTH OF PERPETUAL SUMMER returns to the tumultuous 1960s Mississippi; stomping grounds of award-winning bestseller, WHISTLING PAST THE GRAVEYARD. As with WHISTLING, this emotional book is sure to be a favorite with book clubs.

Tallulah James parent's tumultuous relationship and their hands-off parenting set tongues to wagging in their staid Southern town. When tragedy and betrayal arrive hand in hand, Tallulah's life is sent on a path she never imagined.

I'm giving away 5 books! Write to me — susan@susancrandall.net "summer giveaway" in subject line to win





Publisher:
Gallery/S&S

Pub Date:
June 19, 2018

ISBN:
9781501172014

List Price:
$16.00